Travel blogger Ellie Seymour (ellieandco.co.uk) has been based in Brighton for almost 20 years. She is the author of the guides Secret Brighton and secret sussex
Food
You can't visit the seaside town of Brighton without having fish and chips, and where to find the best is hotly debated. One of my favorite places is the oldest in town: Bardsley of Baker Street opened in 1926, which has a small dining room full of music hall memorabilia.
I try to support independent restaurants and I love Bincho Yakitori, a lively and cheap Japanese near the waterfront serving fire-cooked small plates. The cutlery Open market is a global feast – Korean, Japanese, Greek, Mexican, Indian, French bakery, homemade hummus and falafel, as well as handmade chocolates and sausage rolls.
So there is Reclining kitchen at Fiveways, north of the centre: this unsung vegetarian hero serves mouth-watering toast, heaping salads, fragrant soups, gooey brownies and more in an open kitchen the size of a postage stamp.
Inspiration
For my Blog and guides, I trained myself to see my environment differently, and to spot the urban curiosities in front of which we usually rush. I love finding ghost signs, and there are some nice examples here – like the one at the Old Western Hotel above the Parisian house bar on Western Road.
Brighton is a well-known artists' enclave and is full of galleries. Made, in a former chapel, hosts three contemporary art exhibitions a year, and Phoenix Gallery puts on 12 free shows a year in two huge spaces, and has a cool coffee bar, too much. In May and November, Brighton holds Artists' Open House, with works exhibited in private homes and studios.
Piece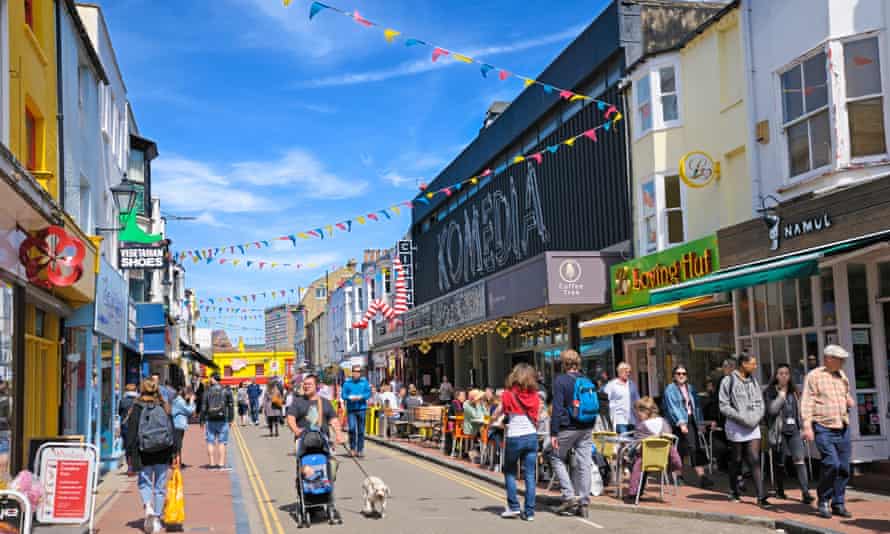 The bohemian North Laine district draws big crowds, but Seven Dials, a leafy area a 10-minute walk from Brighton station, is a great, quieter place to stroll. Despite its proximity to downtown, it feels off the radar.
Don't miss the little cactus shop Hi Cactus, with its cheerful yellow frontage; Dogs and Bones Gallery, the smallest in town, inside two red phone booths; and Anna's Museum, a miniature natural history museum in a display case. The best coffee in the region is at Puck.
Night life
You can't walk 10 minutes in Brighton without passing a club, bar or pub. Connoisseurs head to Cheerful brewer near London Road station. It's run by Zack and Matt, Brighton's most welcoming owners, and the sort of place where you're going to have just that one but end up making new friends and leaving at closing time.
Another favorite is the Hand in Hand in Kemp Town, where you can play "toad in the hole", where metal discs – "toads" – are thrown into a slot on a wooden box. There's jazz on Sundays and quirky beers from their microbrewery, Hand Brew Co.
I also like the Duke of York cinema at Preston Circus. It's in a beautiful Edwardian building, with a pair of striped legs sticking out of the roof. It opened in 1910 and claims to be the oldest purpose-built cinema in the UK.
Green area
With its seafront and piers, Brighton is more of a blue space: the view over the rooftops to the sea from Hollingbury Hillfort is one of the best in the city, especially at dusk. However, the town is also on the fringes of the South Downs National Park, and I head for the hills when I want a bit of nature. In no time you can be on a windy hike and exploring tiny hidden villages.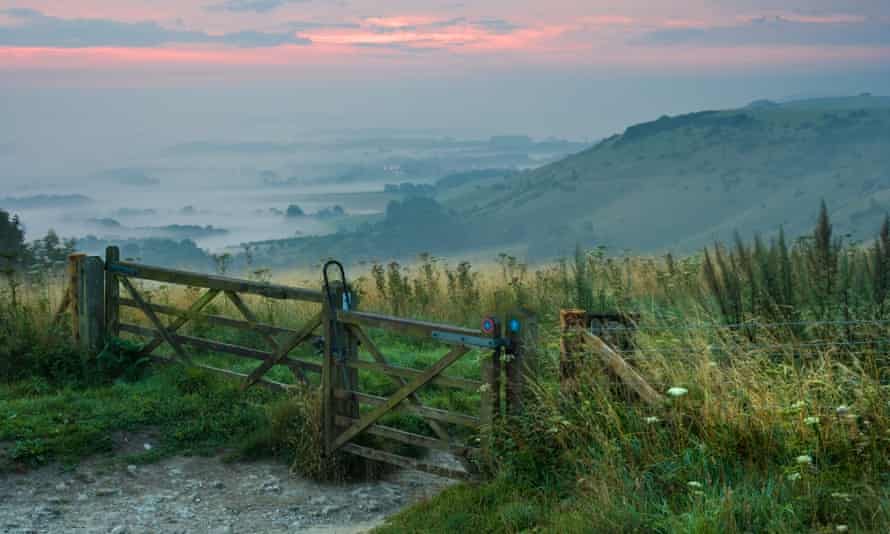 I'm still drawn to Streat, a 15 minute drive from central Brighton, even though it's tiny. It's a good base for a walk over the hills to Ditchling, and has a hidden honesty food box, Suzy's Street Food, filled with homemade treats.
To stay
I like to direct people to the small Artist residency hotel (double from £105 room only), where I once had a mini staycation. It overlooks the sea on Regency Square and is full of vintage charm.