MANILA – President Rodrigo Duterte on Saturday unveiled four large-scale projects on Siargao Island, Surigao del Norte, worth more than PHP 1 billion.
President and Senator Christopher "Bong" Go arrived on the island after 4:30 p.m. and were greeted by Governor Francisco Matugas, First District Representative Francisco Jose Matugas II and other officials.
The secretary of the Presidential Office of Communications Operations, Martin Andanar, who arrived earlier, also welcomed the president and his party.
The projects that are part of the "Build, Build, Build" program of the Department of Public Works and Highways (DPWH) are the 630.2 million PHP Siargao Island Sports and Tourism Complex (SISTC) in the city de Dapa and the Catangnan-Cabitoonan complex. Bridge Three-Point Bridge System which has an overall budget of PHP434 million.
The President said that the achievements are an integral part of the people's money and it is their duty to distribute it for the people to benefit from the projects.
"We are confident that Siargao will thrive as one of the country's famous tourist destinations. Take care of what you have right now and preserve it for future generations," the president said in his speech. "I love Siargao and all of the Philippines because it's my country. As long as I am president, I will protect my country. "
"Don't allow anyone to ruin your surroundings here," Duterte added.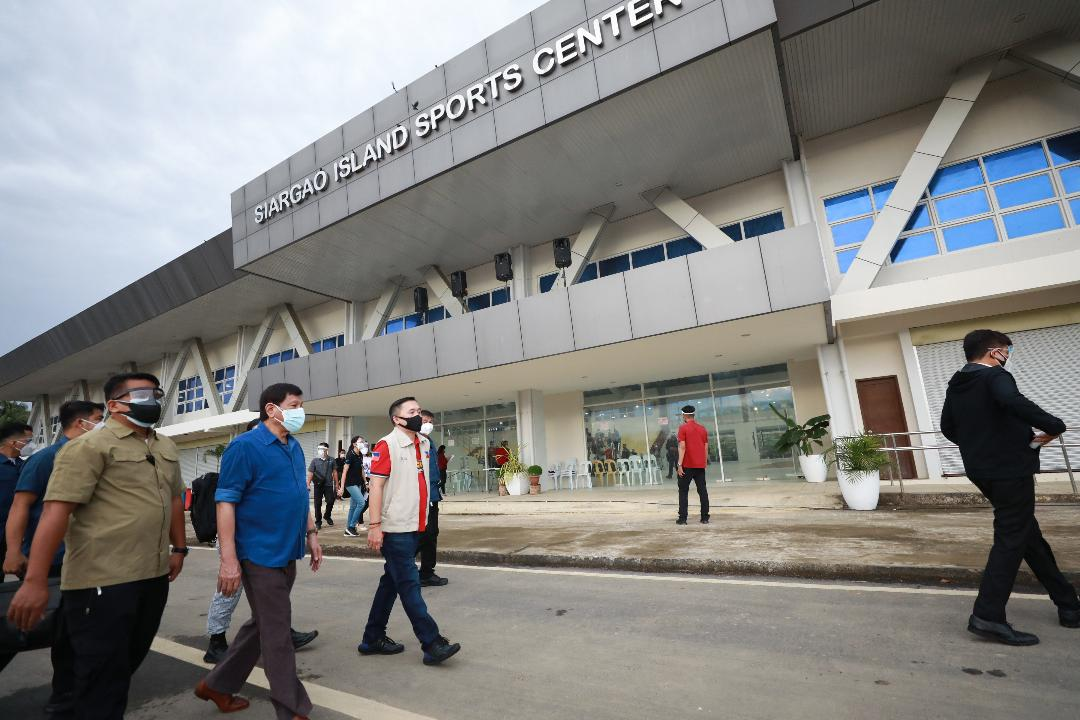 Duterte expects SISTC to promote Siargao's social, cultural and economic perspective, making it capable of hosting major sporting events and other important events.
He also hopes that the facility will inspire a "greater passion for sport" among young people and encourage them to take advantage of its facilities to develop their talents.
"We also believe in the importance of investing in a training facility to develop grassroots talent and become national and world class athletes," he said.
The 6.3 hectare sports and tourist complex, started in 2015 and completed this year, can accommodate around 1,630 people; has a gymnasium with three courts for basketball, volleyball and badminton; the two-story, six-classroom Siargao Sports High School building that can be used for sports development training programs; and an athletes' dormitory.
The facility also has a rubberized oval with two grandstands, a convention center and a swimming pool.
Dapa Mayor Elizabeth Matugas said the resort will inspire more residents to excel at the sport.
"With this, we are optimistic to produce world class athletes joining the international arena. Thank you, President Rodrigo Duterte, for your support and for making this a reality because it helps promote a culture of fitness, "the mayor said in an interview.
The Catangnan-Cabitoonan Bridge (348.8 linear meters) and the Libertad 1 (75.8 ml) and 2 (36.8 ml) bridges at General Luna connect the villages of Sta. Cruz, Sta. Fe, Libertad, Cabitoonan and Catangnan.
General Luna is considered the surfing capital of the country where international surfing competitions are held every year before the Covid-19 pandemic strikes.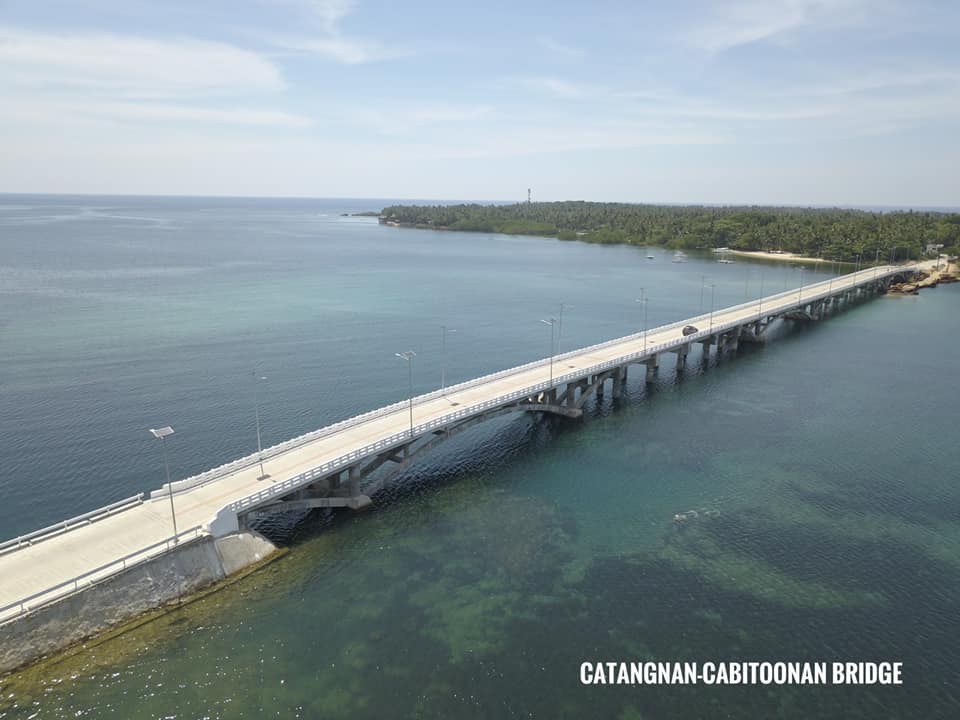 Building additional roads and bridges in Siargao, Duterte said, is important for economic development as it aims to provide faster mobility and access to goods and services.
"I hope you can build more bridges in the different islands. It would be a very big improvement for your province," he said.
Duterte congratulated Matugas and the DPWH for the infrastructure projects.
"Let us continue to work for greater and inclusive progress for the benefit of every Filipino. This is our commitment and it is our legacy to our people," said Duterte.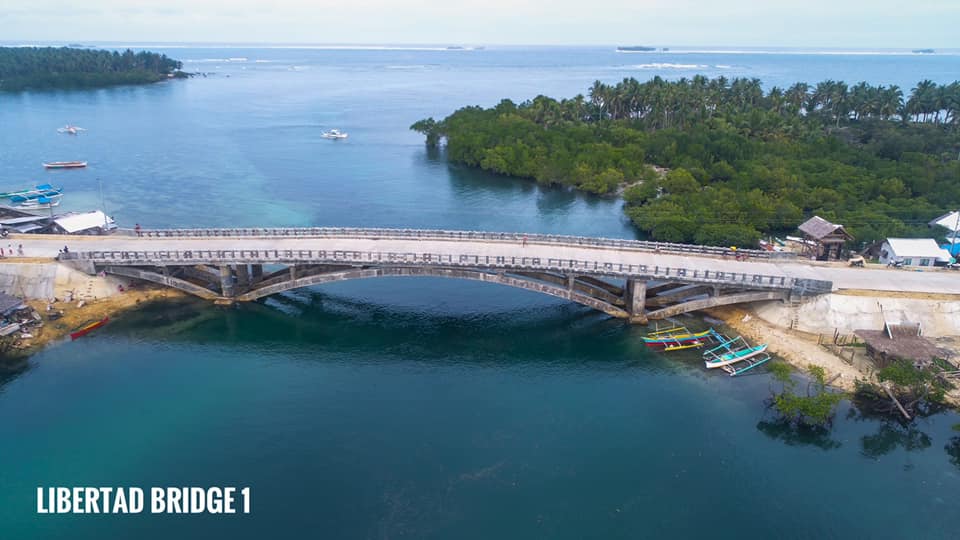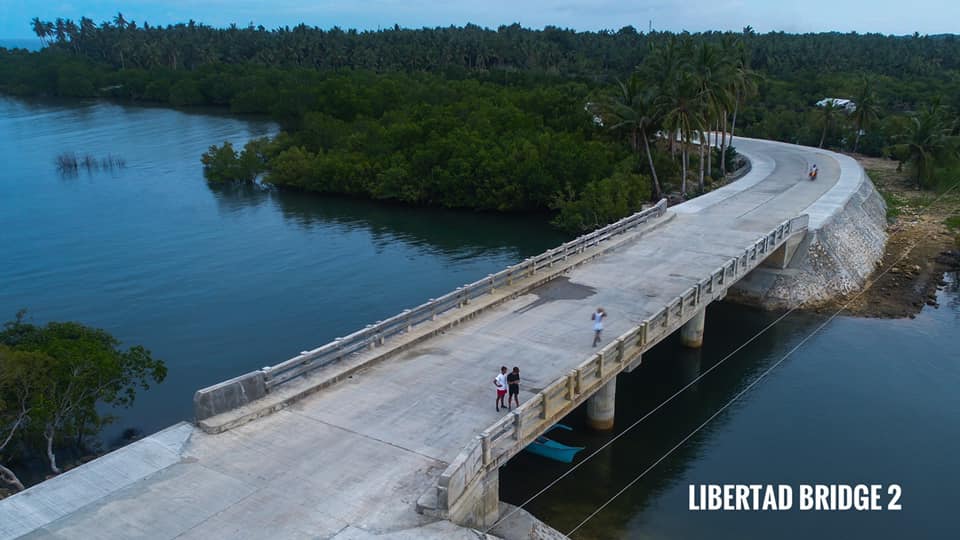 The President was also joined at the launch of the project by DPWH Undersecretary Eugenio Pipo Jr. representing Acting Secretary Roger Mercado, Ador Canlas Deputy Secretary of Regional Operations in Mindanao, Regional Director Pol Delos Santos and Deputy Director Nomer Canlas of Regional Office 13; and Alex Ramos, engineer from the 1st district of Surigao Del Norte. (ANP)